Who are we?
Check out these interviews with our very own content heroes. They're pretty great.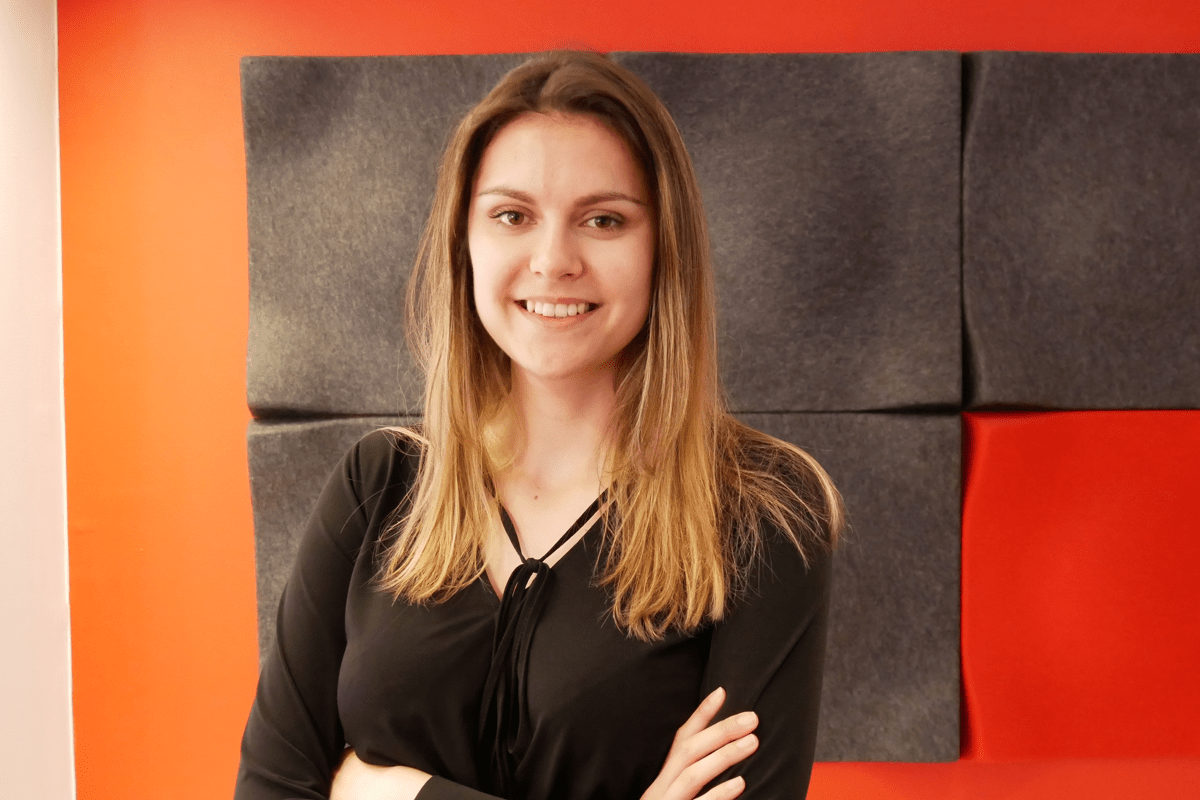 Lena – Tech
Role: Tech Recruiter
From: Vatutino, Ukraine
Studied: A Master's in Psychology at National Aviation University, Ukraine
Working at Flowbox
What got you interested in Flowbox?
I was not actively looking for a job and was busy helping to scale Amazon Web Services in Nordics when I was reached out by Flowbox. My first impulse was to decline the message but then I saw that the company was looking for a very first in-house recruiter to their team to build the talent acquisition function from scratch and to help the company to scale. That's where I got hooked 😁
Flowbox gave me an opportunity to fully take ownership of all the processes related to recruitment and a freedom of decision-making. I feel like I really make an impact here. Every day brings different challenges and possibilities to grow as a professional.
Working in general
What's your go-to productivity trick?
Write everything down. Don't think that in a month or two you will remember all the cool things that you have done and especially that your manager or the team will remember them. At the end of the year it's good to create a short (or not that short) summary of all wins and challenges that you had, tasks accomplished and initiatives you implemented. Some call it a "brag document".
My favourite tool is OneNote, it helps to structure information very well but there are many good tools on the market now, just choose what fits you best.
What's the biggest misconception that people have about your position?
Many people have quite a limited perception of recruitment and see it as a service function, like all we do is annoy people look for candidates and try to fill the roles. Well...it is definitely a part of the job. 😁 But there is so much more to it! The best recruiters act as partners and advisors to their teams and stakeholders, we work as one team trying to achieve the same goal either it's scaling, building sustainable processes, bringing best talent to the teams or building the world-class brand, you name it.
Try to work a couple of month without a recruiter and you'll get it 😉
Fun questions!
When you were a kid, what did you want to be when you grew up?
An astronaut (still want it)
What are you currently watching on Netflix?
The Office (for the 100500th time)
If you could only eat one thing for the rest of your life, what would it be?
Cinnamon buns, that is why Sweden is a perfect place for me 🙂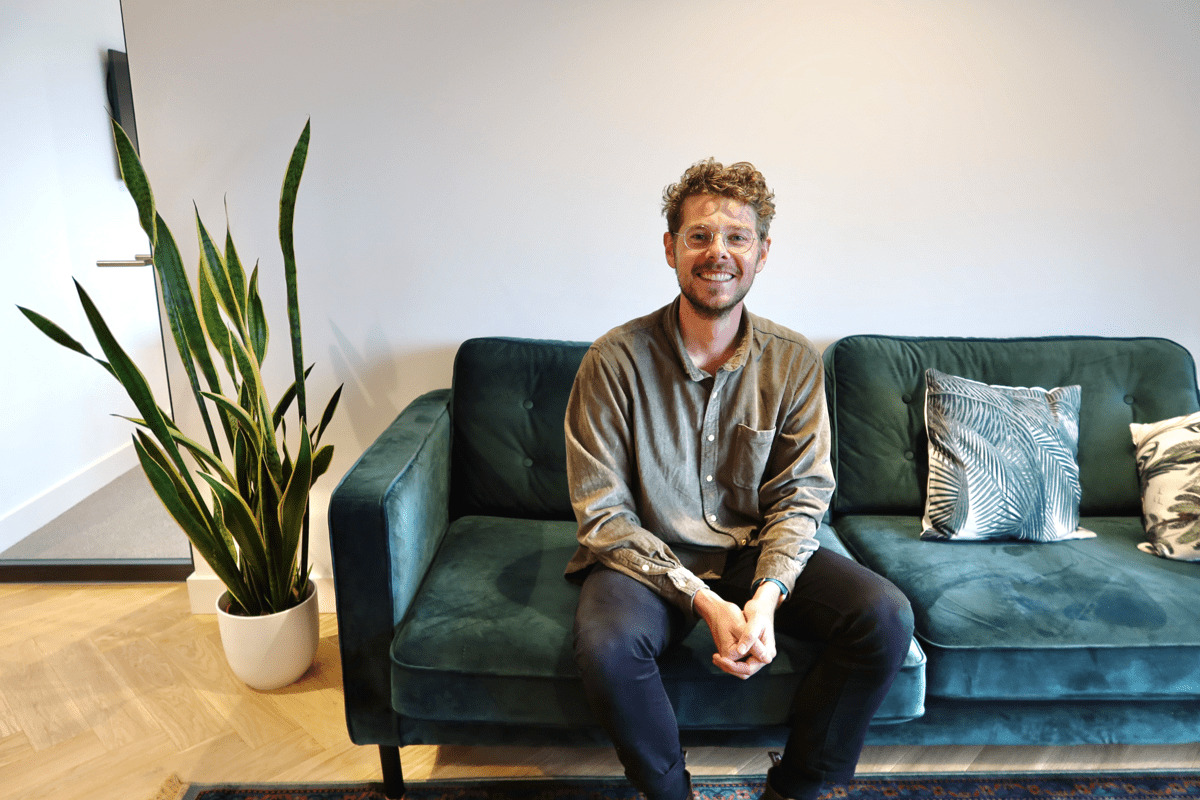 Ralph – Customer Success
Role: Head of Customer Success
From: Dordrecht, The Netherlands
Studied: A Master's in Marketing at Erasmus University, The Netherlands
Working at Flowbox
What is unique about the Customer Success (CS) team at Flowbox?
The CS team at Flowbox is a very young, diverse team. We have people from Sweden, The Netherlands, France, Belgium, and USA currently working as CSMs. What I think is unique about the CS team is that we are all supporting each other daily. We try to improve as a team and are constantly looking for new ideas.
Why is the CS team a priority of Flowbox?
The customer success teams are the people in daily contact with our clients. We are the voice and ears of Flowbox; enabling our clients to get the results they are aiming for - in our company and tool. The CS team has the knowledge and commitment to provide a flawless experience, that in the end, leads to loyalty and a long term relationship.
Working in general
How did you get into Customer Success?
I started working at Flowbox as an Account Manager. I was responsible for outbound sales at the time when Flowbox initially opened the Amsterdam office. After 1 year, we realized that our clients needed the commitment of an internal aid to best utilize the tool. Therefore, I moved into being the first customer success manager of Flowbox, pioneering the department!
What does your average work day look like?
My days are hardly the same, however, mainly consisting of numerous internal meetings with our customer success and product teams. Sometimes I am supporting the CSM during client meetings, right now we are expanding our team which means a lot of recruitment!
Fun questions!
What is your favorite thing about Australia?
The Netherlands is a small country with very little rugged nature. Australia is the opposite! There is so much space and you can find all sorts of nature, from tropical rainforests to sandy and deserted beaches. You can be on a beach for hours without seeing someone, which makes it very special and you feel that the beach is yours. The people are also very friendly and relaxed, and are always open for a chat. My girlfriend is Australian so I am lucky to have the opportunity to go back there quite frequently.
Is there any skill you have picked up recently or would like to?
Recently, I started playing chess. It is a very fun game which makes your head hurt sometimes... You have to pay attention to every move, which makes it a very interesting game.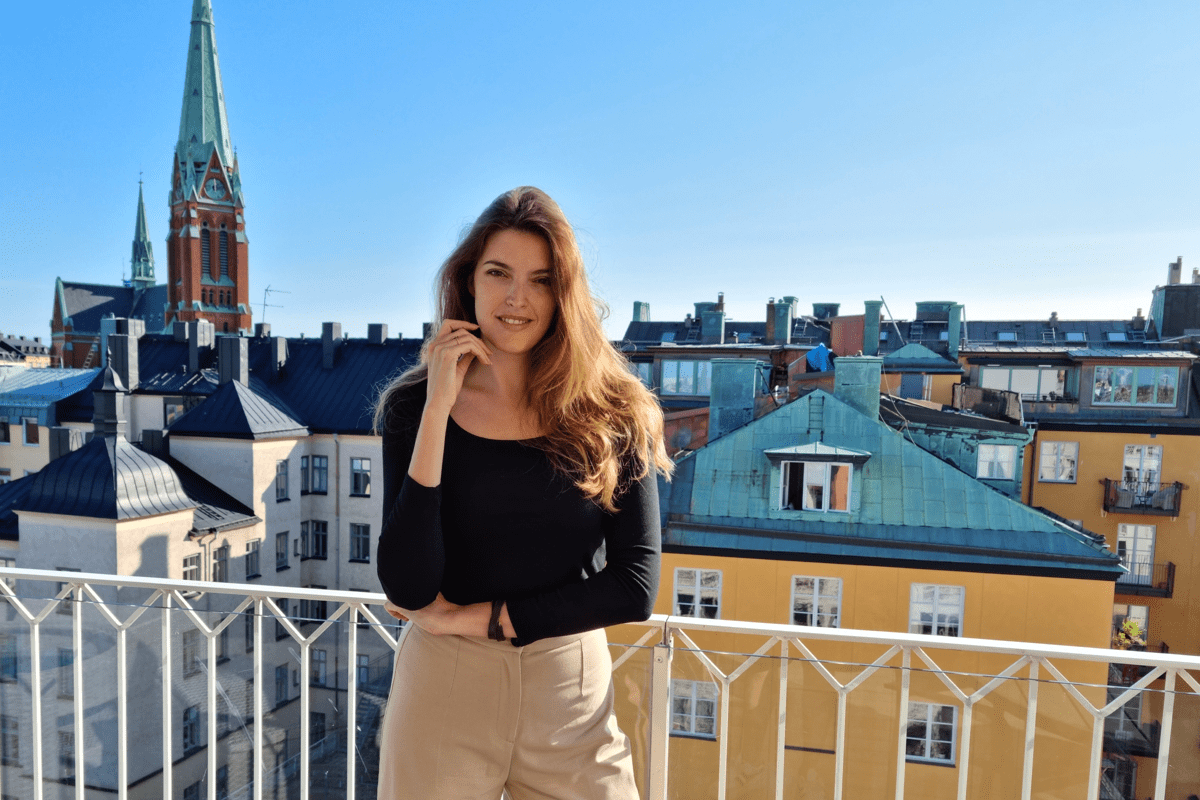 Allison – Product
Role: Product Manager
From: Paris, France
Studied:
A Bachelor in Mathematics at Paris Descartes University, France
A Master's in Digital Marketing at IPAG Business School, France
Working at Flowbox
How did you begin your journey with Flowbox?
I was originally supposed to move to Australia for work, however, after the pandemic those plans changed.… As It has always been a dream of mine to work abroad I started looking for work in Europe, and got an interview with Vlada, our CPO. I was very enthusiastic about all the challenges we discussed and the squad oriented product teams. This allows you to have ownership in our area of the product. So I've moved from Paris to Stockholm and the Flowbox adventure started.
Can you explain Product Development at Flowbox?
At Flowbox, we work in squads. A squad is composed of a group of engineers, 1 product manager and 1 designer. Each squad is responsible for a part of the platform.
The squads will work on roadmaps aligned with the product vision; ultimately, allowing the company to reach the OKR. To build our strategy and roadmaps, our users are extremely influential. We need to understand our customers, their needs and expectations.
Once our roadmap is ready we can begin the collection process of clientele problems to understand what the overarching needs are. The discovery phase allows us to enhance our product so we can approach each clientele problem with the most knowledge possible. Finally, we will have a delivery phase. But, building a solution does not stop at the first delivery. After the launch we will track KPIs and ask for users feedback to be able to iterate on the solution.
What is one thing that sets Flowbox apart from other platforms of its kind?
Most of our competitors are focusing on UGC or content collection. We are building a platform that will address the entirety of content handling, from collection to distribution, in a way that works for all sorts of visual content. This vision is currently underway, and we are extremely excited.
Working in general
How did you begin specializing in Product Development?
I gradually discovered my passion for product development, it was a profession that I didn't know existed preceding my studies! After my studies, I have worked 2 years at Photobox, where I coordinated between product teams and other teams. That's when I discovered the job of Product Manager, realizing it was a perfect fit it was exactly what I was looking for.
What keeps work exciting?
At Flowbox we are experiencing a very exciting scale-up phase in a growing industry. We have new challenges everyday and have a lot to build!
Is your work predominantly individual or group work?
Definitely group work! In day-to-day work, what I like the most is interacting with various roles in the group (Designers, engineers, CSM..)
Fun questions!
What kind of dancing do you like to do most?
Afrobeat and heels street jazz!
What was your favorite thing about living in Paris?
Culture is everywhere and very accessible. Also, delicious,cheap food and wine.
What is your favorite thing about your new home, Stockholm?
Having all the advantages of a big city but with nature so close!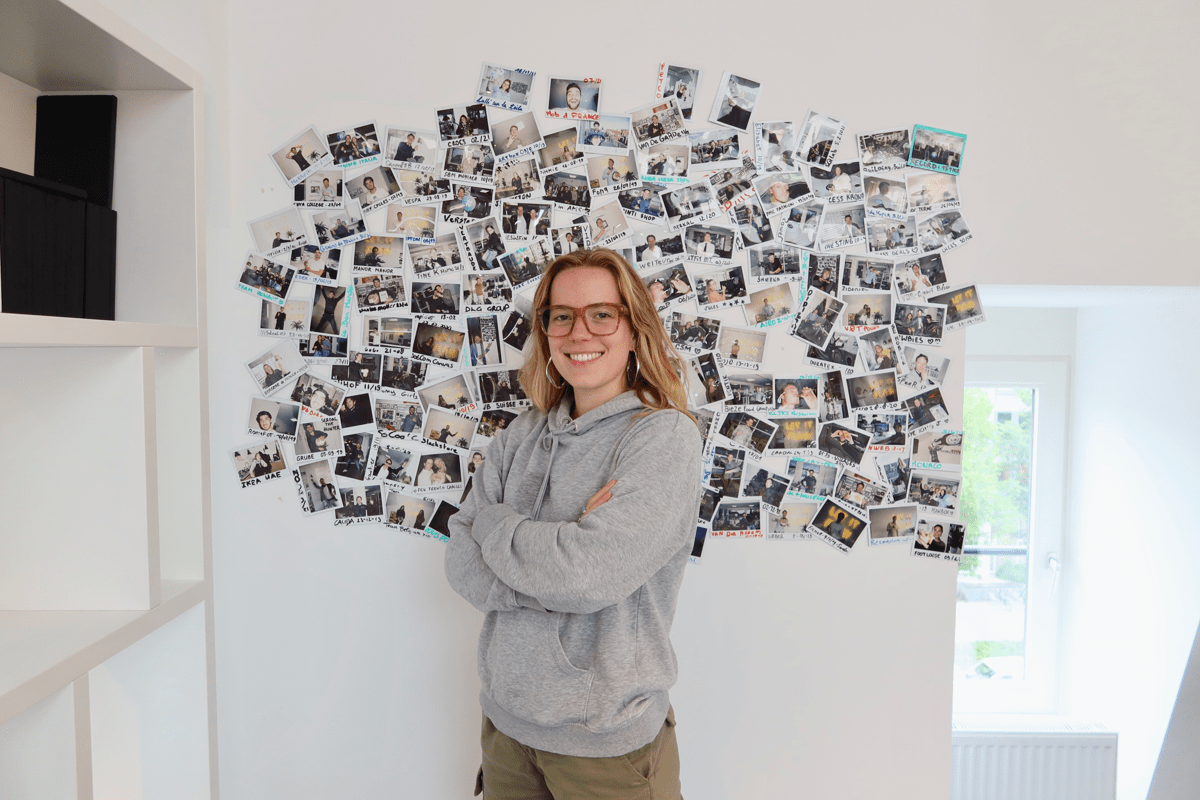 Pauline – Customer Success
Role: Customer Success Manager
From: Oinville, France
Studied: A Master's in Management & Entrepreneurship at Neoma Business School
Working at Flowbox
What is your favorite thing about being a Customer Success Manager (CSM)?
What I love the most about the Customer Success Manager position is creating a bond with our beloved Flowboxers. As we have a large customer base, the CSM position requires you to quickly adapt to every person (could be a CMO, CDO, ecommerce manager, SMM, etc), and industry (fashion, furniture, sports, DIY, tourism, etc) you are facing and providing them with the best customized support. On top of that, I feel that, at Flowbox, each of our individual strengths are utilized in order to help the team grow – which is great.
How is a Customer Success team structured?
Our team is currently structured per market. However, this is shifting to better match our client portfolio. Our aim is to customize segments for similar clientele, to best suit their needs. This will take place soon, so keep an eye out!
What would you say to future CSMs at Flowbox?
The customers always come first… but the team spirit comes second!
Working in general
Is there a creative side to being a CSM?
There definitely is a creative side, working as a CSM. We are working all day everyday with digital content and platforms. We help our customers shape their digital content strategies, putting ourselves in their shoes to create the best UGC flows. They need to be visually appealing but also fitting to their brand image and website. This requires analytical and technical skills, as well as, great creativity and power of innovation to inspire customers and their own end-users.
What intrigued you about UGC?
That it's called the exact same thing as a huge French cinema operator! That confused me a lot when I joined Flowbox to launch the French market, as well as my potential clients. They would always respond with - "UGC? The movies?"... and I would say "No, UGC, user generated content, does that ring a bell?". But I must say that in three years of time, I have seen the reactions changing – now everyone in France obviously knows what UGC is. Aka. we're on the right track!
Are you more of a team oriented person or lone wolf?
I love having great colleagues around me and interacting with different teams. But on a daily basis, I am more of a lone wolf.
Fun questions!
Give us an ideal day in France:
Any day I can eat salted butter bread, drink good French red wine, and spend quality time with my friends and family in the countryside.
What is the least French thing about you?
My appearance, as it seems. Every single Dutch person I have met since living here thinks I am a local!
Where is one place you want to go but haven't yet?
I want to visit my sister and 4 nephews in Zimbabwe.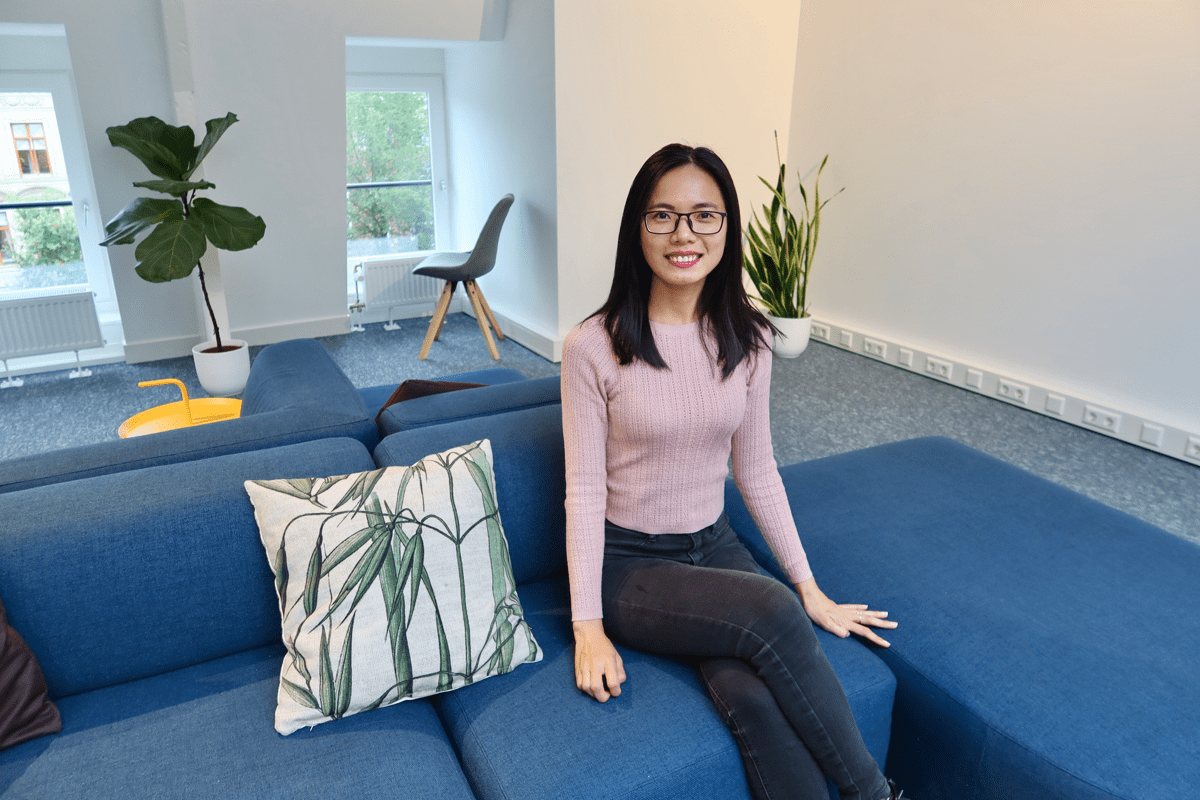 Tu – Customer Success
Role: Customer Success and Marketing Support Intern
From: Ho Chi Minh City, Vietnam
Studied: A Master's in International Communication at Hanze University, The Netherlands
Working at Flowbox
What makes the Customer Success team impactful at Flowbox?
Flowbox is a fast growing SaaS company that offers our clients with not only the advanced technology solution for their business but also an exclusive, dedicated service to help them achieve great success! By facilitating customer service and driving customer satisfaction, the Customer Success team makes a great impact on client experience with Flowbox.
How does the Customer Success team work together?
I am proud to say that the Customer Success team collaborates effectively in a regular and dynamic manner. We are very close to each other both at and outside of work. Apart from having an open conversational channel, we also have weekly formal meetings for update or training purposes. Weekly, we also have inspirational meetings in which we take turns sharing any motivational idea. Other than that, direct communication and support is highly valued in our team.
How does the Customer Success team work with other departments within the company?
At Flowbox, we have an informal, casual, and friendly communication style. And, that helps a lot when it comes to collaborating with other departments. As we are scaling up, we work together on a regular basis through our internal communication channels, things are brought up and everyone can share their knowledge to make things better everyday. We also have formal meeting cross-functions, in which we are standardizing work procedures to make it easier for everyone while ensuring the highest degree of efficiency.
Working in general
Explain your role as an intern at Flowbox:
I mainly moderate campaigns to help clients in their content strategy. I also host our internal campaign "Flowboxer of the Month." This is a very open and dynamic environment that allows me to try out numerous, new, and exciting things. From writing customer newsletters, client cases, articles to creating product tours, banners, and working on partnership projects, I am constantly finding innovative ways to improve the process.
What fascinated you about your line of work?
What I love most about this internship is that everyday is different. I like the idea of rolling up your sleeves and making things happen. Here, I am encouraged to partake in different projects from time to time and discover my capabilities while strengthening my expertise. Not to mention, how much I appreciate the chance to work with so many wonderful colleagues.
Do you have any career aspirations, if yes, what?
This is a very good question. For me, growing up in the home of coffee production, I always had a dream of bringing Vietnamese coffee brands to other countries. I would love to gain skills in marketing, especially leveraging digital and up-to-date marketing techniques. Additionally, I am intrigued in stakeholder management for my long-term career when I return to Vietnam after my study and internship.
Fun questions!
What about driving a scooter through Ho Chi Minh City is not fun?
Most of the time you are driving in super hot weather, 35-40°C. And a moment later, you realize that you are driving through very heavy rain. Also, you're always surrounded by thousands of other vehicles at the same time.
Who is your role model in life?
Tom Hanks, for his dedication to his movie work and for social activism!
What is your off-brand characteristic trait?
Being spontaneous sometimes. I sometimes find myself doing things I would not normally do, like putting everything away for a day and going to places I don't know or changing my routine in some way. Launch yourself into the unknown and you'll discover something new about yourself.